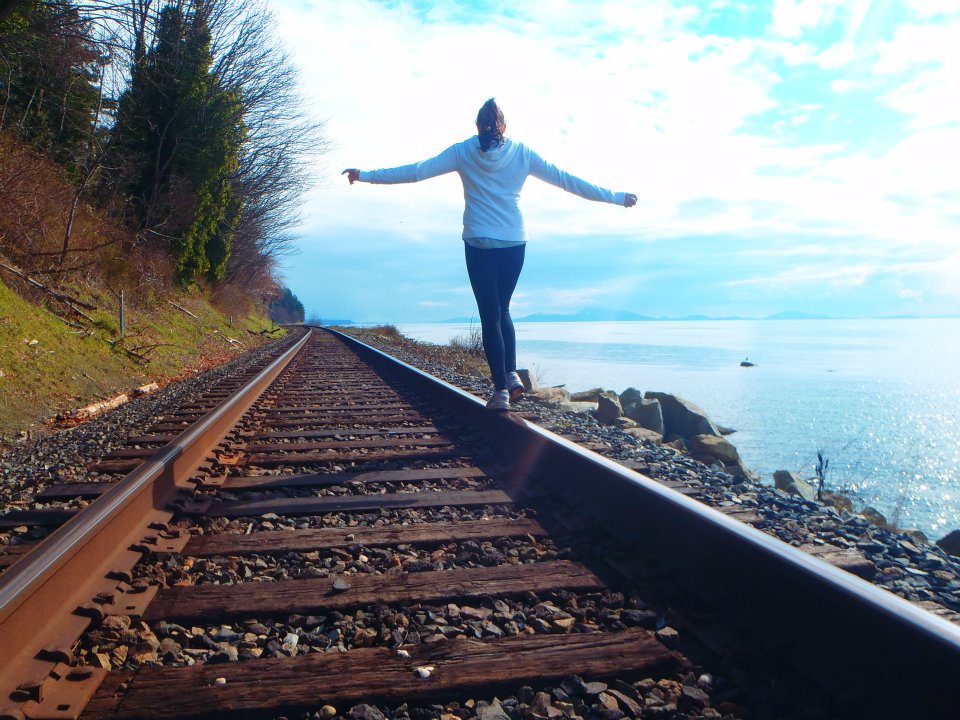 Hi Guys!
This is my first ever blog post, and I'm really excited about it! And a little bit terrified too, of course.
If you don't already know me, allow me to introduce myself. My name is Elisabeth, I'm 28 years old, and I grew up in beautiful Vancouver, Canada. I'm currently living in Houston, Texas with my amazing husband, Jason, and I absolutely love:
yoga
dogs
sushi
kiteboarding
red wine
all things health and wellness
That last one is why I decided to start a blog. ;) I'm excited to share tips, recipes, and news with you on cutting edge wellness topics. On top of that, I want to share my own trials, successes and adventures, because that's really how I view health - not as a destination you will one day magically arrive at, but as an ongoing adventure. And believe me when I say:
it's been an adventure
. I've been unhealthy at both 115 and 150 pounds, and healthy at 115 and 130 pounds.
I'm still learning to love and respect my body and my Self, and I absolutely thrive on helping others do the same.
Through my own ups and downs, I've found that the number on the scale is definitely secondary to how you feel about yourself, how you treat yourself, and what your support network looks like. Without those key components, it's extremely difficult to get by, much less thrive and evolve into the awesome "You" you've always envisioned yourself to be.
Sometimes that means facing difficult emotions
around disordered eating, self esteem, and body image, but you don't have to face them alone. That's where a coach can make a world of difference! My own healers, helpers, and guides inspired me to become a Health Coach and share what I've learned with other amazing women who are just itching to realize their potential and creativity!
I love discussing ideas that help people grow and change - emotionally, spiritually, and intellectually. I find that when you address those areas of your life, your physical health soon follows suit. I personally lost over 30 pounds by reigniting my love of hiking, taking up kiteboarding, trying new recipes for (and with) the love of my life, and most importantly - being open to this radical idea of self-love. It's a game changer.
So… I'd love to hear from you! Let me know in the comments below what you're currently rocking! And what you're struggling with. If you prefer to talk one on one, feel free to email me at coaching@elisabethricarda.com.
To your health and happiness,