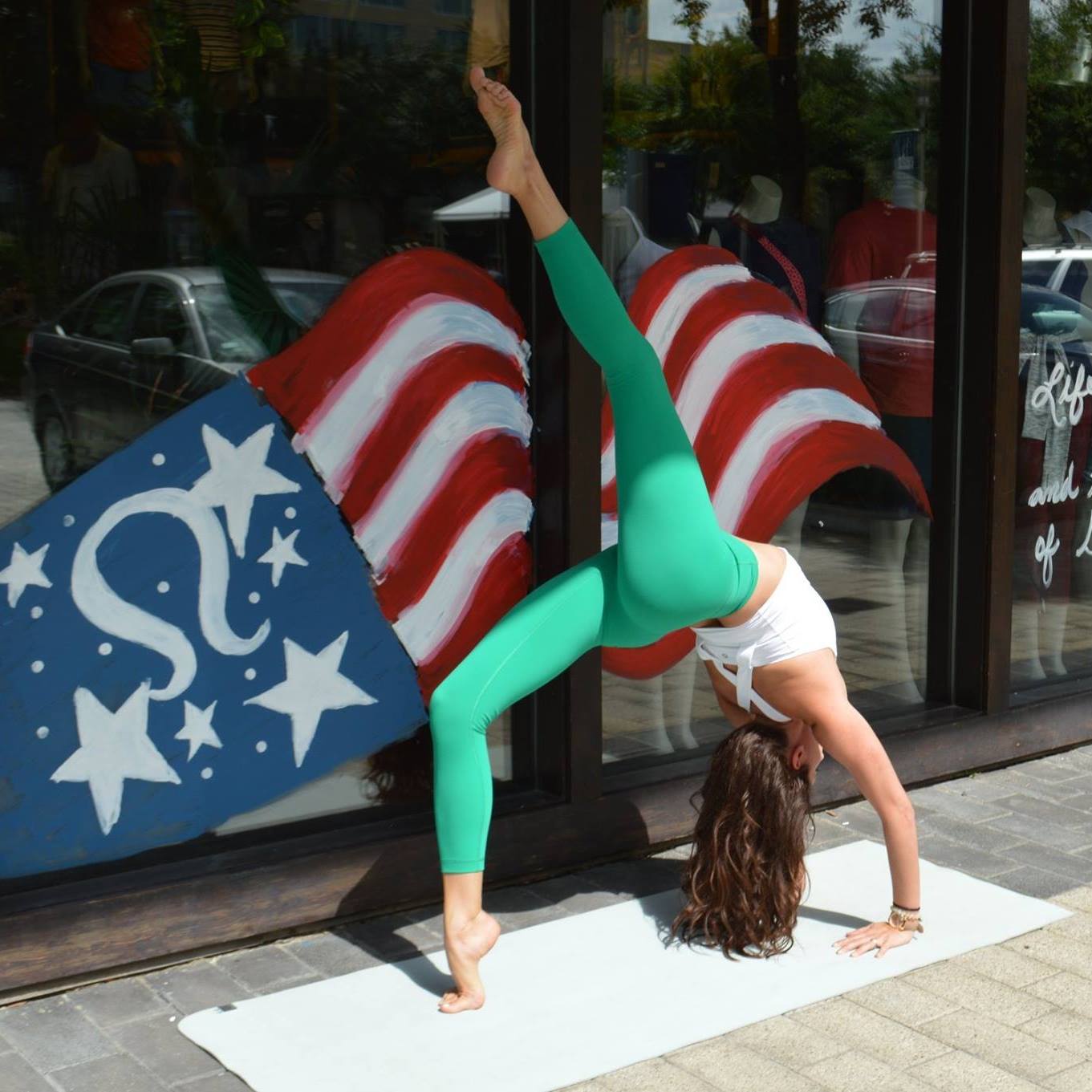 Working at lululemon* has been an eye-opening experience. I've always loved the athleisure giant, probably in large part due to the fact that it's one of most recognized and successful brands to come out of my hometown of Vancouver, Canada. It's been fun to watch it grow from its infancy, and now to be a part of it!
I recently took on a management position at an
awesome location
in Houston, Texas. It's a perfect parallel to my health coaching practice, and it's provided great opportunities to get out of my comfort zone, learn new things, and build community. It's also given me a lot of insight into how women feel about their bodies, especially when trying on clothes.
Biggest thing I've noticed so far?
MOST of us have body image issues.
To some extent, we've all picked up hangups over the years. I have women consistently coming into the store who are worried about the number on the scale, the number on their pants, or the number of years they've spent on this planet. "I wish I had a bigger/smaller booty", "I can't wear a size 6", and "I'm way too old for that!" are things that I hear frequently. When I'm not mindful, I still find my own stuff coming up as well. We get so caught up in the numbers that it holds us back from enjoying the present moment.
Yes, lululemon has built its brand on creating fun, functional, and often sexy athletic wear for women. It can be intimidating to walk into a store where everyone works out and feel like you don't fit in (no matter what size you are). I've heard it all, from too short, to too tall, to too curvy, to not curvy enough. I've had 14 year olds try on a size 4 (extra small) and ask me if they "looked fat". It makes me want to hug each woman in the fitting room, look her in the eye, and tell her she's beautiful. It breaks my heart that so many of us carry this shit with us for years, and end up living smaller lives as a result.
You know what I've learned, though?
There is an antidote.
Something I always bring it back to my in my coaching practice is gratitude. I know, I know - it sounds cheesy. But I challenge you to write down 10 things you love about your body 7 nights in a row, and not feel better about yourself. Don't you feel grateful that you can stand, walk, run, and do the things you need to do on a daily basis? That your heart and lungs are in good condition, that you can eat, laugh, and play with family and friends? I know I do. Even if I have a cold or an injury, I'm grateful for what my body allows me to do every single day. And by treating it well, giving it the rest and nourishment it needs, I start to develop a relationship with it, and can tune in to what I need (or don't need) on any given day. When you start to do that, it becomes easier and easier to like yourself and build on the momentum you've created to truly get to a place of loving your body. And you all know how passionate I am about that!!
Another antidote that I've learned directly from lululemon is that getting your sweat on with a group of good friends goes a long way in feeling better about yourself in the moment. I find that when I work out regularly, I stop getting caught up in how my body looks, because I know that it feels great and I'm taking good care of it. Plus the endorphin rush never hurt anyone! Especially if you're trying something new. Because my coworkers all do different things to stay in shape, we can share our workouts with each other. In the last 6 months I've tried spin, barre, pilates, run a 5k, and tried a "bounce" class where you work out on mini trampolines! So fun! A sense of connection and a sweat session go a long way in building positive body image, self esteem, and stronger relationships.
What do you do when you're caught up in negative self-talk about your body? I'd love to hear what works for you in the comments below!
*Disclaimer: The views in this article are my own, and don't necessarily reflect those of lululemon athletica, inc.