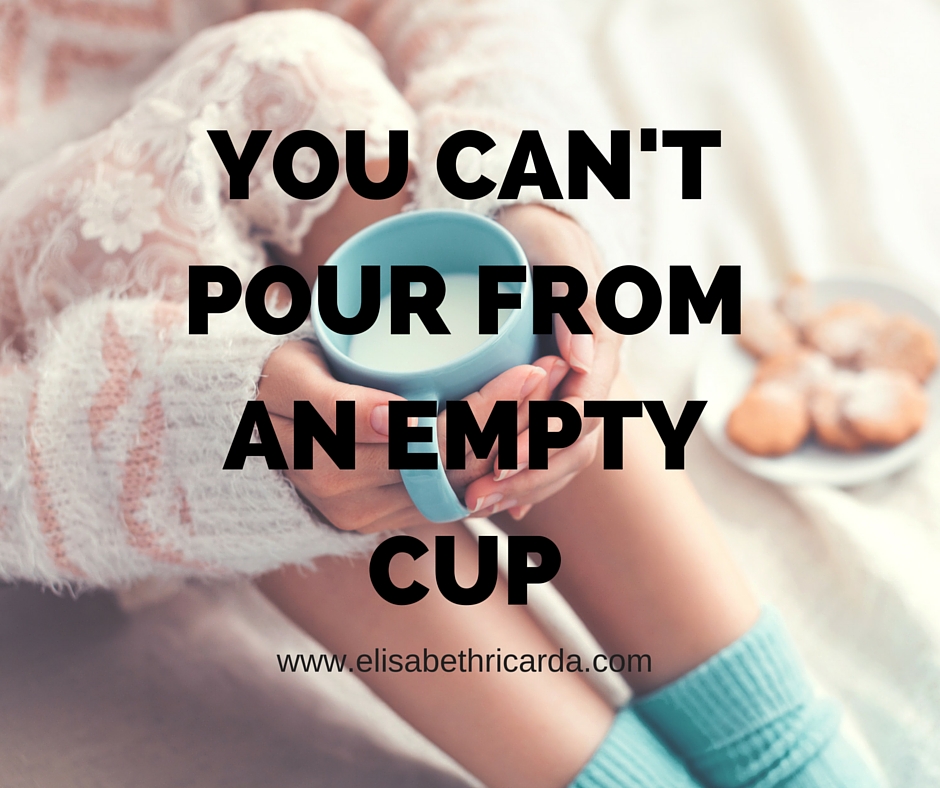 Last year I wrote a blog post on
staying healthy throughout the holidays
. This year, I want to focus on something that often gets lost, even if you're eating healthy foods and hitting the gym in December: self care.
What do I mean by self care?
I mean taking the time to recenter yourself, so that you feel calm and balanced, rather than overwhelmed and burnt out. This will look different to different people, and it's important to find what works for YOU. Some of my favourite self care activities include:
Taking a bubble bath
Going for a walk in nature
Cooking a meal from scratch
Practicing restorative yoga
Spending quality time with someone I love (no phones!)
While it's wonderful when these things happen, sometimes days (or even weeks) can pass without any of those activities being prioritized. The result, for me, is feeling frazzled, over-worked, and unable to be there for those around me. I become short, irritated, and I often start to eat whatever is in sight (read: cookies, pastries, processed food, etc). So it becomes a negative cycle where my health is affected by my emotional state, and then eating poorly reinforces that low mood.
Some ways I've found to counter that cycle from happening are:
1) Saying no
It's not selfish to prioritize your needs. In our society, there's a lot of guilt connected to saying no. Most of us were scolded when we said "no" as kids, and so we grew up to be agreeable adults. Especially in Western society, it's seen as a strong suit to be able to balance an endless array of tasks, and to give up sleep and leisure in favour of productivity. Even if that "productivity" means staring at a computer screen and not actually getting anything done.
After work, most of us have errands to run, dinner to make, kids to take care of, and during the holidays you can add buying gifts, attending holiday parties, and decorating the house to that list. It's a lot! Look at your schedule and ask yourself: where can I say no? Which holiday party will truly fill me up and help me connect with my loved ones, and which one will be a chore? Can I find an alternative to buying gifts for every family member, friend, and coworker? How about a gift exchange or donating on someone's behalf? Who knows, your friends and family might be feeling just as stressed, and will appreciate doing something different this year. Assess what you need and practice taking things off your plate this Christmas.
2) Scheduling self care into my calendar
The weeks are flying by, and before we know it it will be 2017. For me, when I'm feeling overwhelmed, I go to my calendar and actually schedule in self care dates with myself. I set aside time in advance so that no matter what happens on Thursday, I will have a quiet evening with a bubble bath and a book. Making (and keeping) plans with yourself is just as important, if not more so, than making plans with others. You deserve a chance to reconnect with yourself, and the thing is - this is exactly what's going to help you be your best self with others!
3) Tuning into my body in the moment
I get it. Sometimes it's hard to schedule in self care, and the last thing you need is another blog post making you feel guilty for not planning in a bubble bath when you have a million other things going on this week. No problem. Something I do when I'm super busy and can't plan things in, is I take a step back in the moment to just take a deep breath and tune into what my body needs. Do I need to finish my holiday shopping right now? What would make it more enjoyable if the answer is yes? What can I let go of? Do I really need to find that exact pair of gloves? What does my body need right now - food? Water? A minute to sit down? Learning to tune into your body's needs is one of the most valuable tools you can have. It's what can calm you down in the middle of a hectic day, or remind you that your wellbeing is more important than your to do list. Learn to tune in and honour what you need, and I promise you will have an entirely different holiday experience than you're used to.
4) Connecting to my breath
Just like the last point, a simple tool to use during the buzz of the holidays is your breath. When we're stressed out, we breathe from the top of our chests, and this reinforces the stress response in the body, releasing hormones such as adrenaline and cortisol. When we breathe from our bellies, the opposite occurs. We feel calmer, more grounded, and our bodies are able to release happy hormones, like oxytocin. You can read more on how your breath affects your physiology
here
.
It's the best and quickest way I know to reconnect with my body and calm myself down. Try it next time you're feeling frazzled, and see for yourself! I would love to hear what works for you when it comes to self care during the holidays in the comments below.